My brilliantly successful disaster
---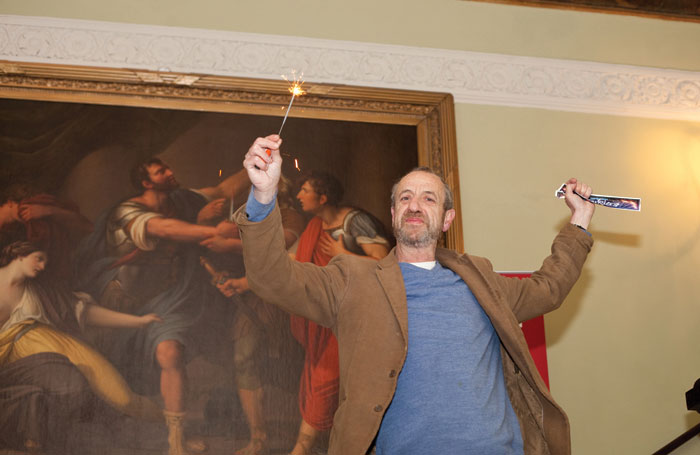 For the veteran comedian, certain shows and festivals occur often enough that they become a small personal tradition. Edinburgh in August is naturally my longest-running theme, followed by the New Act of the Year finals, which I have emceed for many years, Glastonbury and, in more recent times, the Machynlleth Comedy Festival, where I now hope to find myself every May bank holiday until I drop dead.
Mach, as the locals call it – wisely ignoring the profound effort required to say the rest of the word – is a Welsh town in Powys that is significantly greener and more hilly than Balham, 'the jewel of South London' (where, by the way, in the recent election, I held my seat as self-proclaimed mayor).
Just over 2,000 people live in Machynlleth and all of them, it seems, are pleased to welcome the hundreds of comedy fans who arrive each spring with their tents and iPhones. As there are no critics or agents and very few PR people, the festival has a joyful atmosphere of goodwill that encourages experimentation and outlandish failures. I was a little disappointed that many comedians had chosen the same title: Work in Progress.
Apart from my duties with BBC Radio 4 Extra (one of which took me to a gig in a bird hide at a beautiful sanctuary overlooking the Dovey Estuary), I also put on Arthur Smith's Pissed-up Chat Show, a format I have revived intermittently over the years with varying results.
This one was a brilliantly successful disaster. My assistant, the adorable Gav, handled the breathalyser, which recorded that my guests Marcel Lucont, Yve Blake, Rachel Parris and Ed Gamble were all drunk (the otherwise splendid Edward Aczel was rapidly fired for being sober) and were all getting tiddly laughs.
At this point it was chaotic but amiable. Then – enter high-spirited and hilarious new comic Lou Sanders. Lou's drunkenness was of a different order to the others and the mayhem began…
I shall draw a wine-stained veil over the occurrences of the next 44 minutes, but suffice to say Dionysus was paid due court and some people felt the need to leave early. The next day it was the talk of the town and I received numerous emails praising the show's dangerous qualities and a request from three members of the audience to refund their entrance money – which I did.
I had come from doing a run of Arthur Smith Sings Leonard Cohen at the Soho Theatre – a tightly written piece with little room for improvising or wild diversions – so it felt good to be presenting something so unpredictable.
As I waited for the bus replacement service out of town the next day, I was pleased to be reminded that sometimes, as Wayne Rooney once remarked, "one must still have chaos in oneself to be able to give birth to a dancing star".