Grumpy Old Men: The Secret Diary
---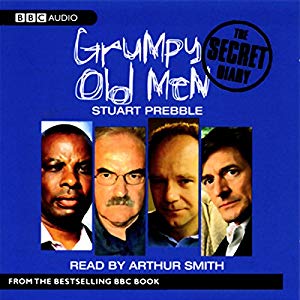 To everything there is a season. A time to be born, a time to die, and a time to get a few things off your chest.
The sequel to Grumpy Old Men: The Official Handbook covers a year in the sad and sordid life of a Grumpy Old Man, sorting into dates and seasons the many and manifold bloody irritations which multiply in this perpetual torment that we call modern living.
Yes, it's a daily chronicle of life for the terminally irritable; an almanac of angst. If you know, live with, tolerate or, God forbid, ARE, a Grumpy Old Man, this is essential reading.
---
Click Here to get it on Amazon
---