Readers, I'm sorry, but it's over between us
---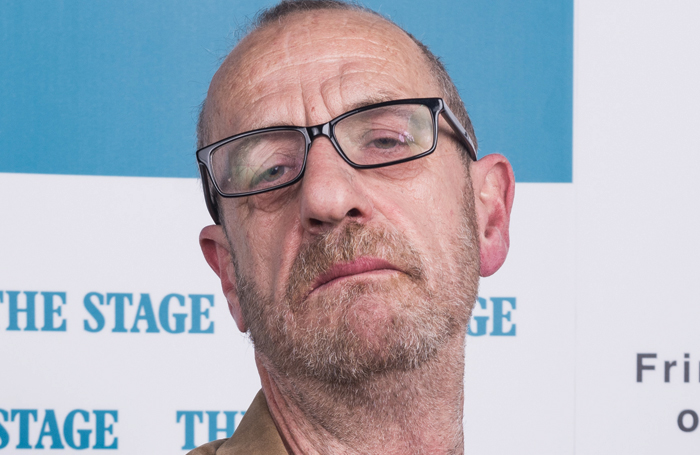 Dear reader, you may never have looked at any of the words I have written in The Stage until now, or you may have read every word of every column I have ever written since I first appeared on these pages in 1994. I admit that the latter is unlikely – even I haven't managed that.
More probably, you are in a category somewhere in between those two extremes, but, whosoever you may be, I am sorry to say that you are now dumped. We are finished.
Yes, that is it between me and you – this is my last column for this noble publication, a journal I first saw in the hands of my grandad – a retired, not-very-successful comedian – way back in 1963.
I started buying The Stage myself 10 years later, and felt suitably honoured when you and I started going out together. I'm sorry it's over, but we had some laughs along the way, didn't we? Let's not forget them.
When my articles began, you may recall (if you are over 40), they were published under the heading Letter to a Young Comedian. This changed following the discovery of planet Cyber, when everyone stopped writing letters and started writing emails.
No problem – I got myself a computer and continued to tell you my tales of festivals and my theories of 'alternative comedy'; of wild-eyed comedians and our peculiar ways; of ludicrous misadventures; and of all those hilarious nights in TV studios, out and about on the streets of Soho and elsewhere, and in the backs of various pubs.
Then there was the time at the Hay-on-Wye literary festival, when I was ashamed to be charmed by Bill Clinton crooning Leonard Cohen at me.
Reader, where did it all go wrong between us? Perhaps it was when I 'wrote' a piece about plagiarism that I copied from Stewart Lee? Or perhaps it was my cynical annual Edinburgh festival 'genius' count, where I would tot up the number of acts who gave themselves this accolade in their publicity?
Or perhaps it was the comedians I praised because I wanted to borrow money off them or I fancied them? Ah, because yes, in September 2000, I briefly met a woman at the Edinburgh Fringe and flagrantly messaged her in my column. How could she resist a mention in The Stage? She is currently upstairs asleep, as I type my own eulogy.
Yes, yes, dear reader, I have not always been faithful: I went out with The Guardian for a couple of years while I was with you, and also had flings with the Reader's Digest and the Independent on Sunday.
Sorry about that but, to be fair, you were hanging out more and more with Google and Reddit and What's App, and all those new boys on the block.
Maybe we will cross paths again or maybe not. Either way I don't regret a moment and I wish you well. I salute you one last time before I turn my computer off for the night. Strike another match, go start anew, and it's all over now, Baby Blue.