The Smiffies – my highly coveted fringe awards
---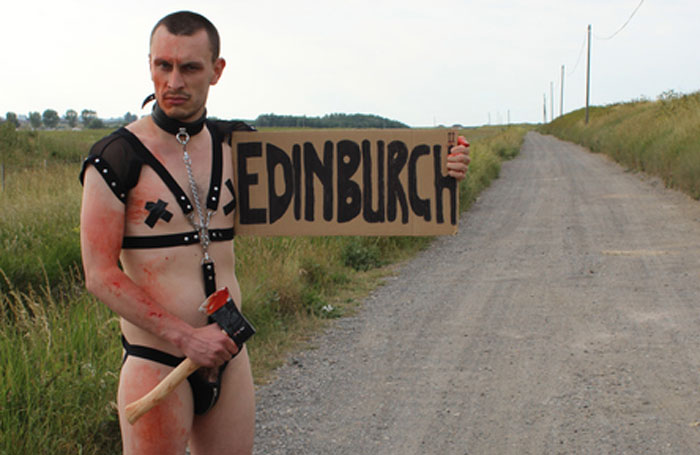 Like a gigantic octopus sinking to the floor of the ocean, the Edinburgh Festival Fringe and all its razzmatazz fringiness has ended. As I write, I am sitting on a train with Scotland whizzing by so fast that I will be arriving in England around the same time this sentence, which has sprawled all over my opening paragraph, finally comes to an end. Hello, Berwick.
Time for me to announce who has won a 2015 Smiffy, the award every performer would love to receive, if only they knew of its existence.
Most Exciting Old-timer Fringe Comic from San Francisco: I have two nominees in this category – Will Durst and Greg Proops. I met both these brilliant, witty, urbane guys in Edinburgh about 25 years ago but Greg still owes me a fiver so the winner is (irritating long pause…) Will Durst!
Funny Newcomer of the Year: In joint second place are Tamar Broadbent, a woman with a keyboard and some hilarious ditties, and Joy Carter, whose stories of ballet and adoption warmed and wowed me. The winner however is a young stand-up who made it into the final of the Gilded Balloon's long-running new act of the year competition, So You Think You're Funny… step forward, Ed Day. I hope Ed's magnificent victory here will help persuade his mum to forgive me for breaking her favourite teapot. Oooh look, Darlington.
Best Show I Never Actually Saw: Cry Me a Liver, a stand-up show by Lucy Poul, a New Yorker (I expect) with hilarious eyebrows. I could tell she is a brilliant act merely from the flyering skills she displayed on Potter Row.
Best Show I Did See: Waiting for Gaddot was a dense, multi-layered masterpiece about a comic (nearly) failing to arrive at his own gig. Film, Facebook, Twitter were among the devices used to tell the story. I was also delighted by Edward Aczel playing a security guard who steps in to do some stand-up to fill in some time.
Funniest Stand-up I Saw Called Stewart Lee: Stewart Lee.
Panel Award for Someone Who Will be Brilliant on Panel Games: Take a bow sparkling Irish sprite Aisling Bea. And look, York.
Person You Would Least Like to Get into a Fight With: As usual the winner is Karen Koren who did a marvellous job celebrating 30 years of the Gilded Balloon.
Each winner will receive a cash prize of 30p and a fragment from the piles of paper at the bottom of my cupboard and they will all no doubt wish to attend the lavish and magnificent Smiffy Awards ceremony, which plays out in my head as I press the 'send' button for this article. Peterborough.
So goodbye Edinburgh, you magnificent, chaotic, mosaic of dreams, for another year and goodbye to all those gorgeous foxgloves that glittered all over Scotchland especially for me. And soon, goodbye leaves and hello cold.
London.